Description
8 Reasons why these cables are arguably the best you can buy!
TWIN PACK (2 cables) 😻  1 m + 2 m cables in one handy pack for more suitable home and work charging
⚡ 2.4 A 18 W For Superior Fast Charging ⚡
Smart Safety Chip (6 component) Protect Your Device & Lengthen Battery Life 🔋
High Tensile Braided Coat- does not suffer like rubber cables over time
Mermaid Gasket Flexible Yet Tough Longer Lasting because kids are brutal!
No snag smooth flow design
SAFE CE FC Rohs Certifications
🇬🇧  2 day UK delivery
Now Available On Amazon
SHIPPING
🇬🇧  UK stock only!
Trust in Chargies! A superior specification cable designed to last and last. Fast charge and fast data transfer you won't suffer from poor performance because of your cable. All of this while you can be sure your devices remain protected from a Smart Safe Chipset monitoring the battery and serving the right amount of juice at the right speed for optimal battery life. The smart chip also blocks surges and provides a steady stream of optimal current.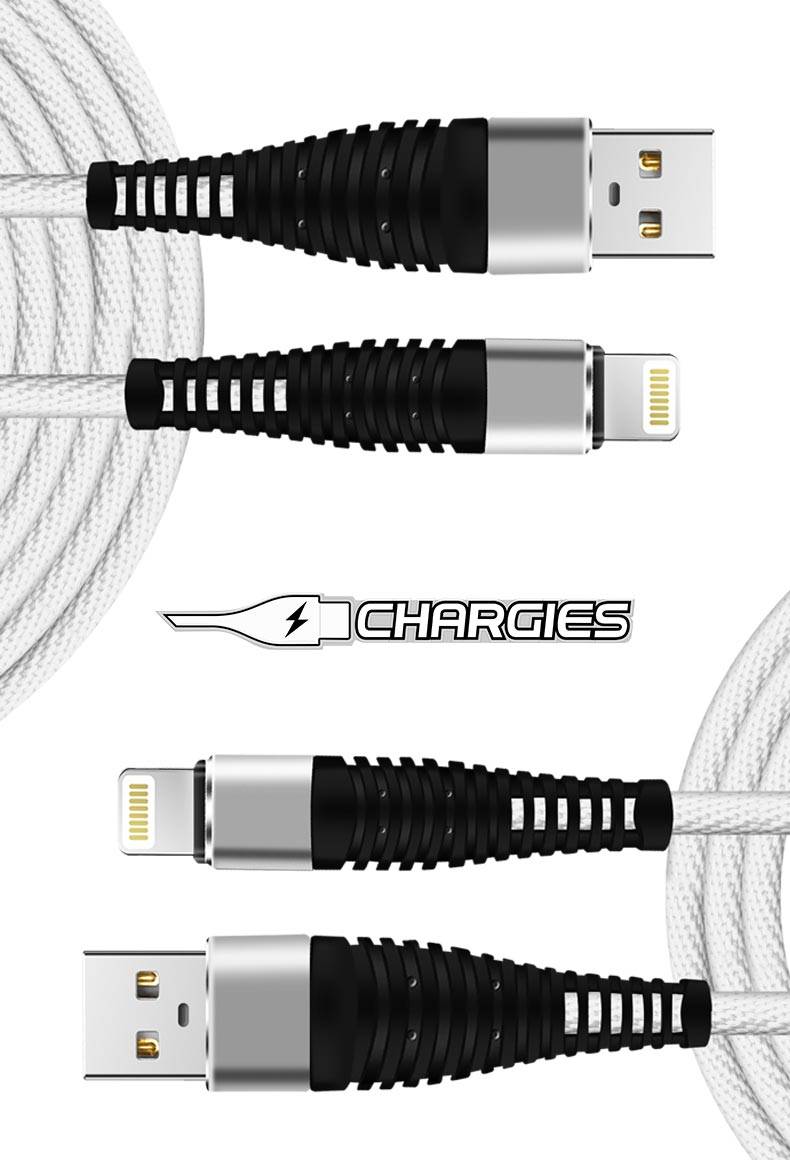 With most other cables you will need to replace them after a year. You will not be disappointed with the performance and style.
Electronics are responsible for a lot of waste materials so building them to last is the best most responsible way to be more environmentally responsible.
Overcharge Protection
Surprisingly device manufacturers have not built this into phones. They actually benefit from after sales battery replacement industry! Preserve the life of your device and delay the inconvenience of a poor battery by using only CHARGIES! This technique is not new in fact it is commonly known as trickle charge and you can effectively leave your device on forever without damage as the current drops to small amounts that doesn't affect the device battery.
Mermaid Tail Protection
10,000 automated tests by a machine bending device tell us that this drastically increases the lifespan of the cable. We know you have found that cheap cables become broken in this way. Kids are brutal and CHARGIES can cope!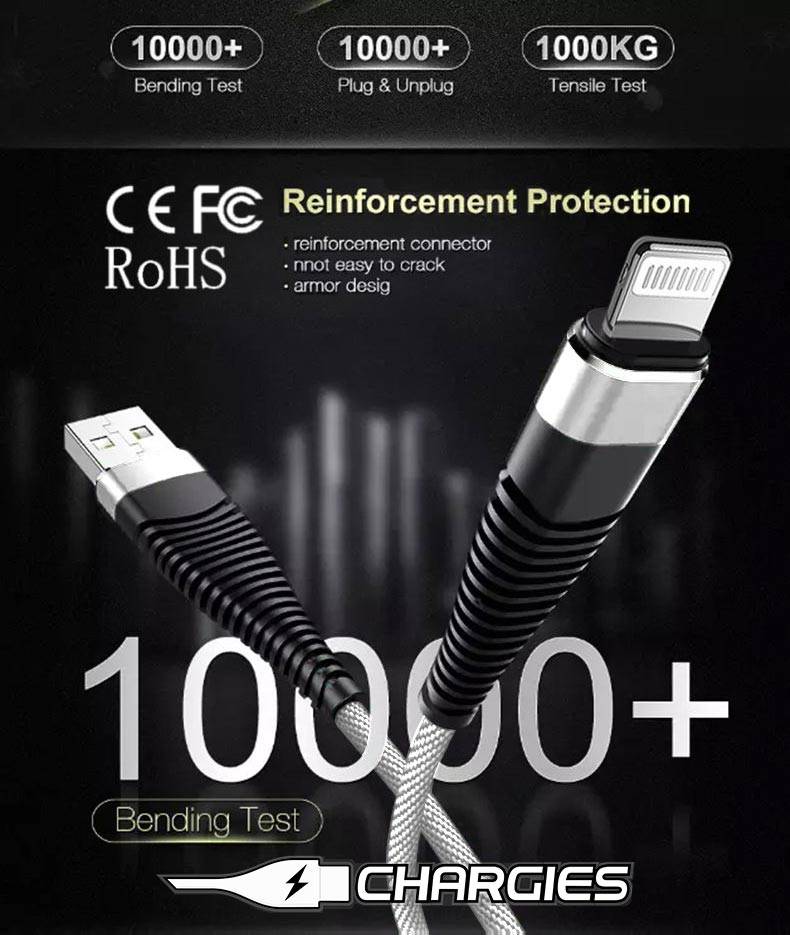 Package Contents
One 1m Chargie
One 2m Chargie
Recyclable bag ♻
Specifications
2.4 A 18W
Compatible with all Apple Lightning Style devices.
"CHARGIES" crown © copyright 2020 Shop Style Review