Description
The Original Anti Gravity Phone Case Is Here! IT STICKS TO SURFACES Without Being Sticky!
As sold by the GRAVITY CASE website!!! This is the same product as the GRAVITY CASE.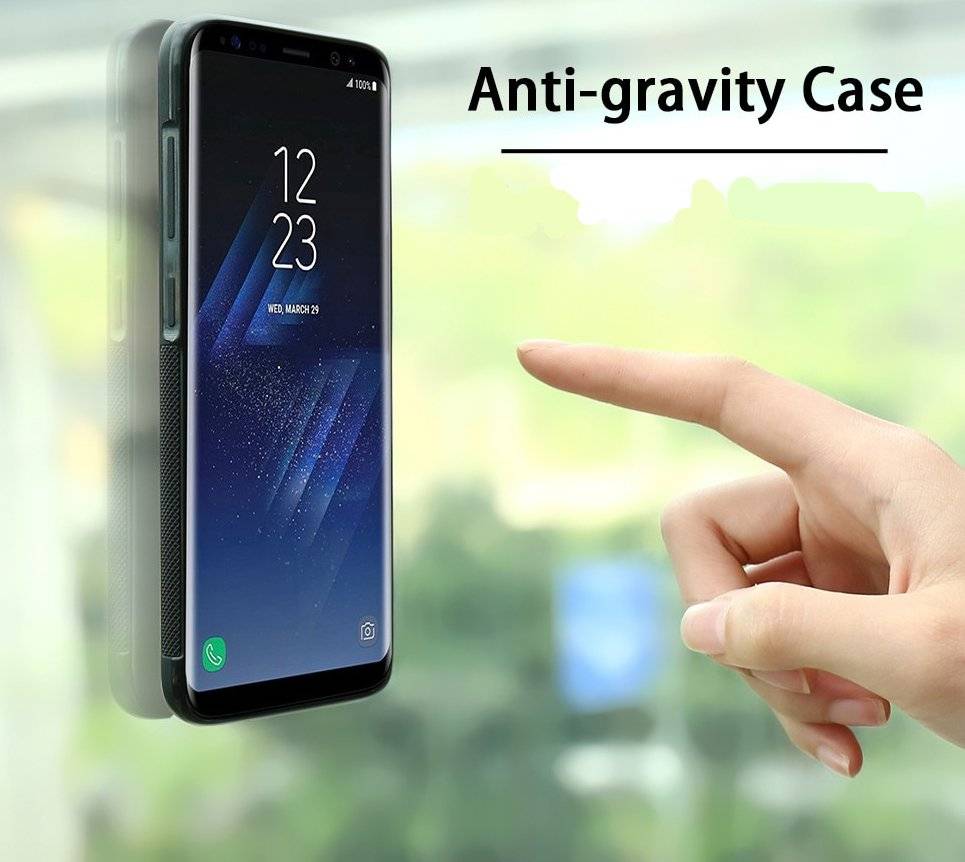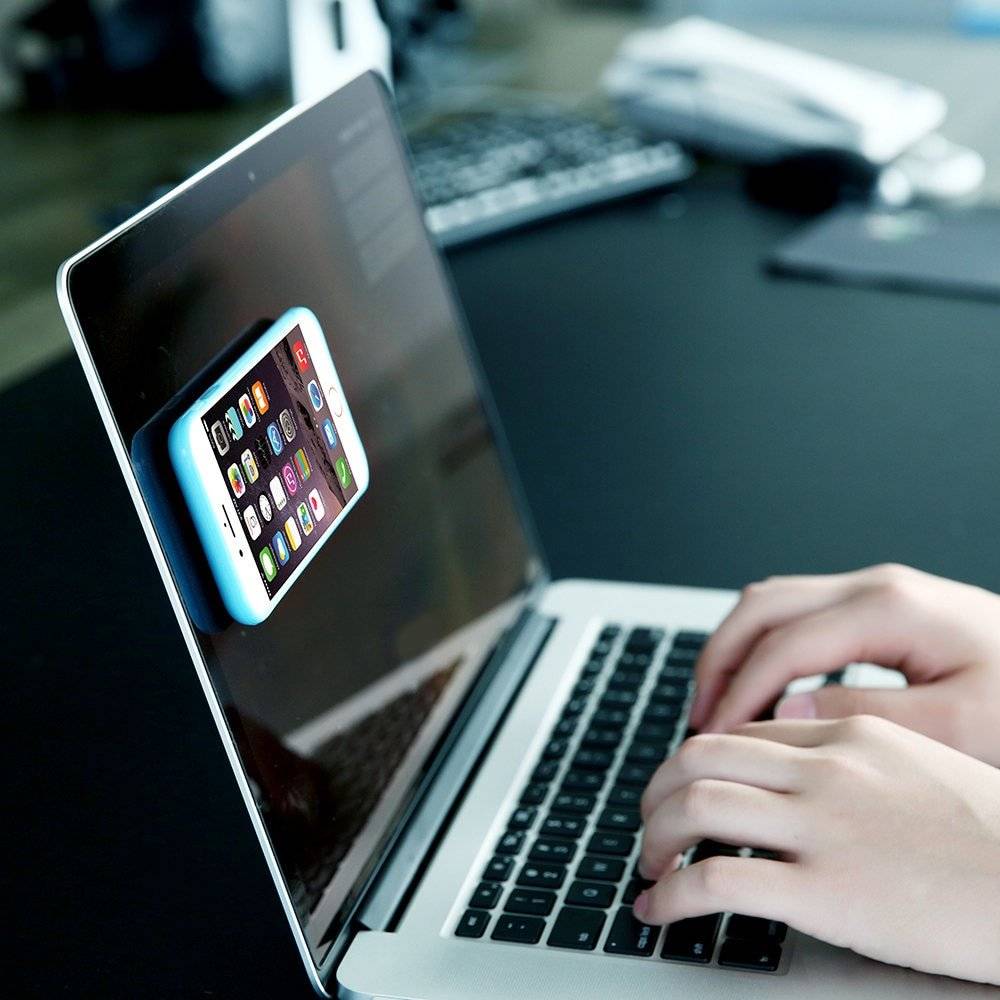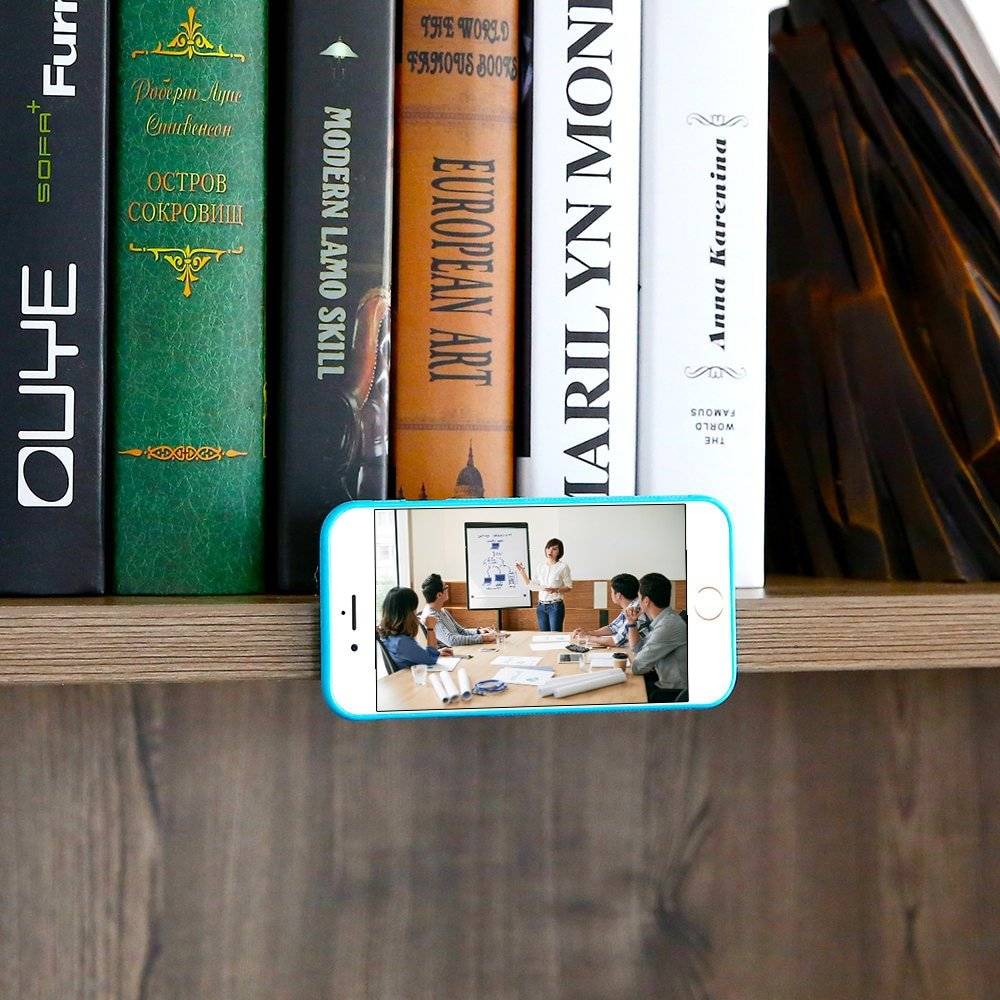 DELIVERY- FREE SHIPPING WORLDWIDE
UK 3-5 working days.
USA 3-5 working days.
Europe 10-14 days.
Worldwide 20 days.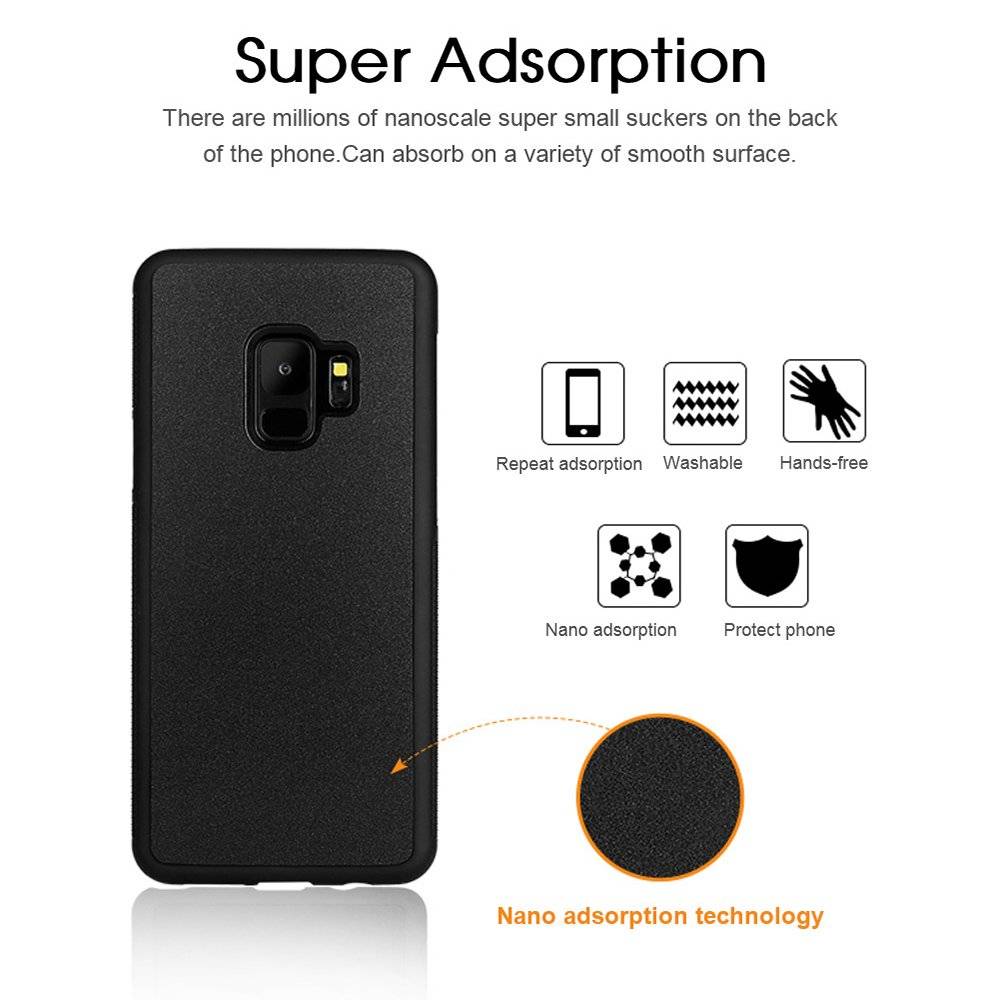 Imagine the many ways you can use this cool handy and fun phone case. Take a look at the video and see it in action.
Be the envy of your friends.
"seriously so much fun..I could never go back to a normal case now.."
It's NOT sticky to the touch and stays clean!
Mobile Phones It Fits:
Samsung
S9 S8 S7 S6 S5 Edge Plus Note 8 7 5 4
For iPhone
X 8 7 6S 6 Plus
Use scenarios
Can be in vertical planes so long as it's smooth. Good surfaces include glass, metal, ceramics, paint, white board, wood, mirrors and beyond. Always check and beware that it could fall so take reasonable precautions. But it does work magically well it feels like a strong magnet and the phone is NOT GOING TO FALL.
It sticks with ease to many many surfaces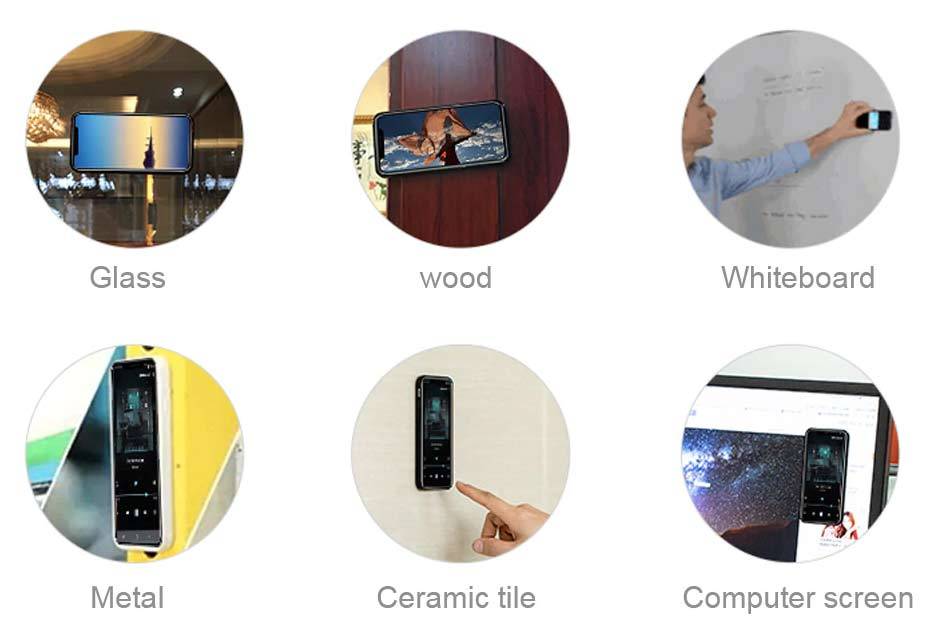 It's SUPER USEFUL!
Gravity Case FAQ
Is the GRAVITY CASE sticky? No the gravity case is not sticky to the touch not even a little!
Does the GRAVITY CASE fit all iphones? Yes.
Watch it in action!
Anti Gravity Phone Case Review
It gets a five stars from us! ✅✅✅✅✅
WATCH THE VIDEO BELOW TO SEE IT IN ACTION
Also known as Goat Case,Gravity Case, Go Case this is the same Anti Gravity Case!