Description
SHIPPING
🇬🇧 UK stock 2 days Royal Mail 1st Class delivery. Only available to UK customers. Do not order if you are outside of the UK.
Full Description
Trust in your Chargies! A superior specification cable designed to last and last. Fast charge and fast data transfer you won't suffer from poor power ratings. All of this while you can be sure your devices remain protected from a Smart Safe Chip monitoring the battery and serving the right amount of juice at the right speed for optimal battery life.
With most other cables you will need to replace them after a year. You will not be disappointed with the performance and style.
Electronics are responsible for a lot of waste materials so building them to last is the best most responsible way to be more environmentally responsible.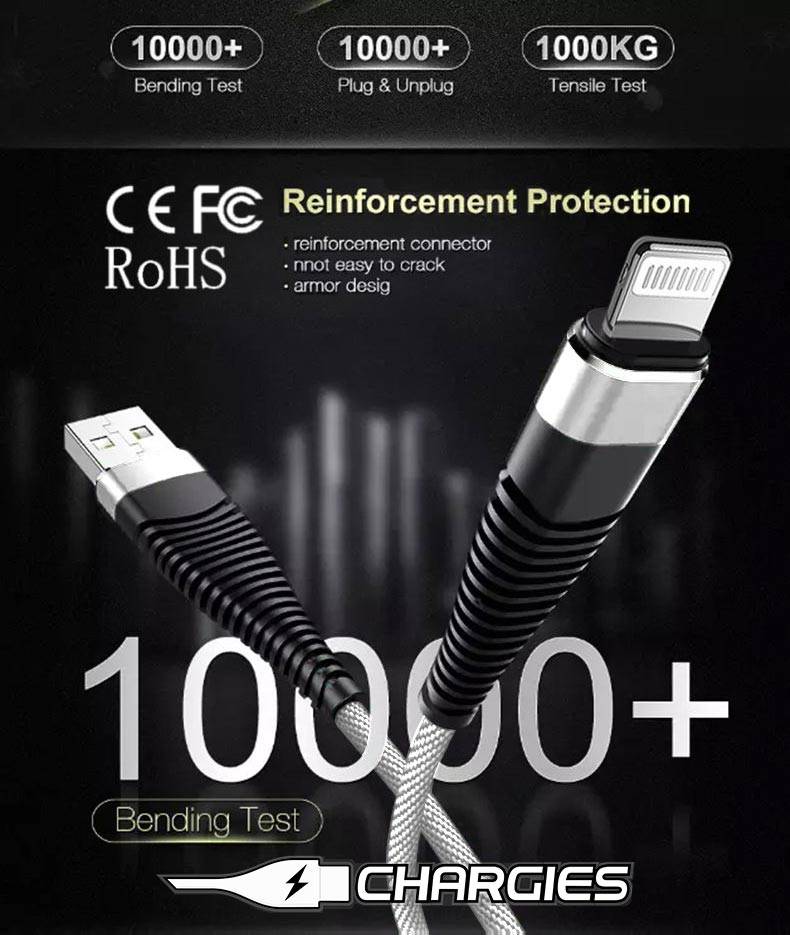 Package Contents
One 1m Chargie
One 2m Chargie
Recyclable bag ♻
Specifications
2.4 A 18W
Compatible with all Apple Lightning Style devices.
"CHARGIES" crown © copyright 2020 Shop Style Review