Description
**Sadly the ORCA is no longer available anywhere**
We recommend taking a look at the all rounder from Sup Zoom who can offer international delivery for a wide range of boards. We specifically recommend the All Rounder Turtle from Sup Zoom for its similarity to the Orca.
The All Rounder From Sup Zoom
10′ 6″ able to take heavy loads up to 120kg (think family fun!) With stability to exercise on for the Yoga SUP yogi. Like the Orca this board is great for the novice but performs great. It's the best size. It comes as a kit with backpack just like the Orca but can also take a seat to turn it into a kayak.  Learn More >>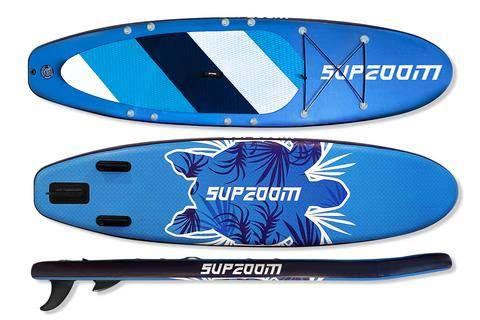 The ORCA is an excellent all round iSUP (Inflatable Standup Paddleboard). The Orca handles just great very easy to ride for beginners and is also very stable. This a recommended board for beginners to get started and serves you beyond intermediate with it's unique design. If you are experienced and pack a few pounds (up to 140 Kg) this board can still perform for you.
Why this board beats the rest
It's sleek nose allows for less resistance and extra glide making it ideal for long distance SUPs- in short it takes less effort to move it.
It has a larger than most boards volume making it very user friendly with a slightly reduced length of 10'2 to allow greater performance in waves without sacrificing its stability.
Volume is 280 L which supports weights of 140kg. This allows for two people easily to ride the board making it perfect for families and beginners. It also makes it perfect to bring your dog (or cat?)!
Designed in Britain for all round conditions and abilities.
Lightweight for easy lifting & carrying (9.2 kg fully inflated), the kit is 15Kg all in.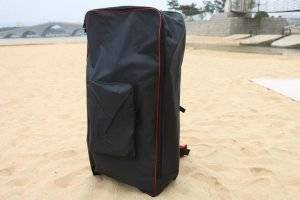 Fusion Technology, High Pressure range up to 25 psi, Double Layered, UV and temperature resistant materials.
We ship (with love) from the rocking south surfing coast to your door! 🏄
Shipping Times
2-3 days for mainland U.K. 🇬🇧
5-10 days Europe 🇪🇺
We are sorry to say this year we have no available units. You can still find an inflatable SUP on Amazon click here for prices*.
The ORCA is a purpose designed all round SUP (Stand Up Paddleboard), suitable for beginners and more advanced riders. It inflates with it's own quality made pump in a matter of minutes and deflates to packing away also fast and easy. A big part of the design was to incorporate ease of transport, the orca makes a great travel friend for all the family, the board is now down to a lightweight 9.32Kg after new manufacture and materials for this new 2019 version. The Orca comfortably supports 140 Kg (22 Stone).
Because it is designed in the U.K. the Orca handles the many conditions the UK can throw at you-  a rock solid platform to have all kinds of fun on! Given the stability the unique shape of this board also handles great and can get up some speed if you desire. The Orca comes with a 3 year warranty from new. You can purchase with all security and confidence not just today but down the line.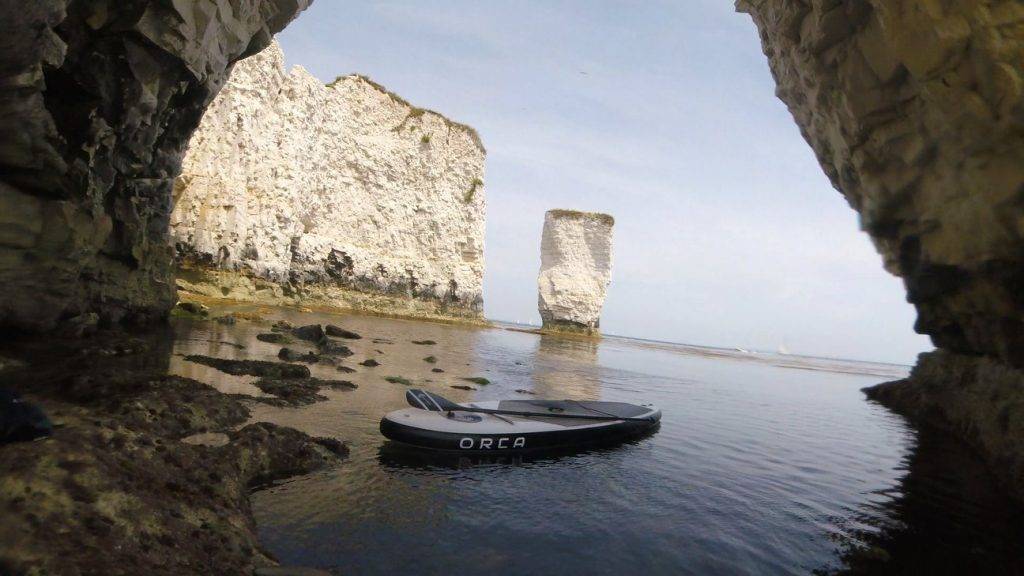 Why an ORCA?
It's perfect for the family 2 people at a time no problem!
The highest quality and modern manufacture methods and materials.
Quality 3 Piece Aluminium Paddle, Bravo Pump and Travel Bag.
A 3 year guarantee from new covers defects of manufacture.
Designed by surfers and board shapers in Britain.
Top quality components mean this isn't the cheapest SUP kit but it's one of the best all round SUP kits available and it will last.
Delivery in just 3 working days to mainland U.K. 🇬🇧 Delivery to Europe in 5-10 days.
Orca Packed Away
Dimensions when packed away 90x47x28cm
SUP Inspiration Gallery- AKA What you can do with this SUP and where you can go!
SPECIFICATIONS
Length 10′ 2″
Width 32″
Thickness 6″
Weight 9.32 Kg
Packed away in carry bag 90x47x28cm
Colour Black and White Design
Fin setup 3 Fins with a dominant middle fin.
Kit includes a tough Carry Bag, Paddle, Board and Pump
Max Inflatable Pressure 25 psi
*We are members of the Amazon Affiliate program and links to Amazon may result in us making a small commision. This does not affect the price you pay at all and helps us maintain low prices and a stable business benefitting everyone.
E&OE