Description
The bodbud™ was designed by runners for runners. Bodbud is also a fantastic product for other general use including use as a travel belt. It's design gives it an elegant figure hugging placement on your body shape courtesy of the comfort stretch materials and adjustable buckle. This is to also stop BOUNCE. One of the main issues with flipbelt and spandex running belts is that they are not adjustable and you will be very lucky to get the right fit.
No more issues with fit or a bouncing pouch.

Who is this belt for?
Men and Women with a waist between 28 and 40 inches are guaranteed a no bounce and creep up fit with the adjustable buckle system.
The bodbud is your ideal way to pack your valuables:
Mobile (Plus size accommodated)
Gels
Hydration
Keys (Single or bunches) (internal key clip)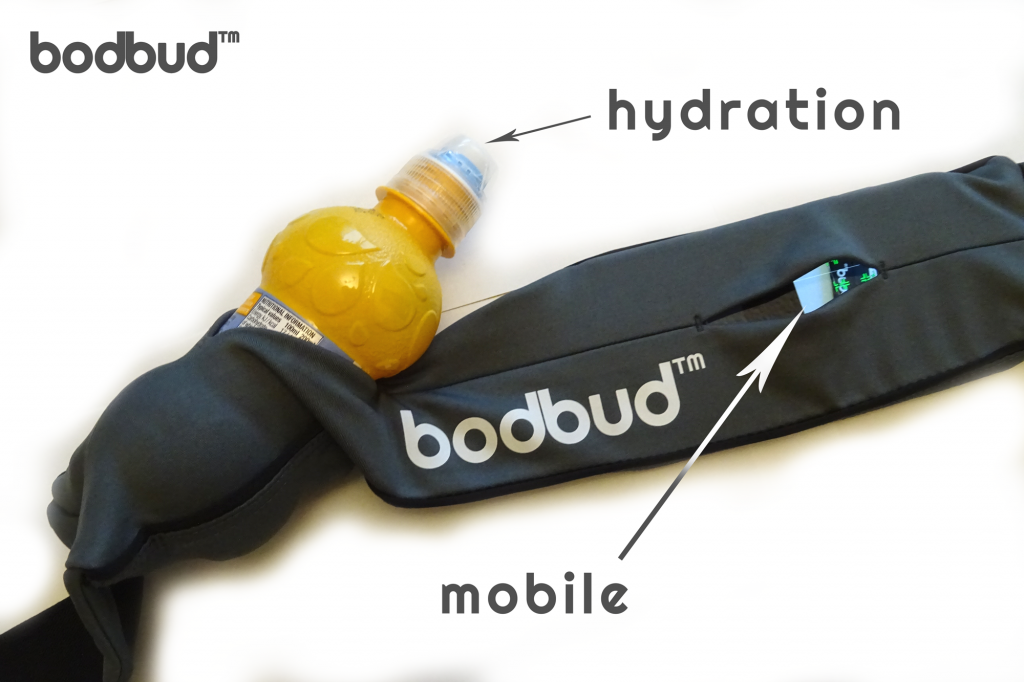 Made from stretchable machine washable material your belt will stay nice and clean.
During design we decided to minimise the weight and so got rid of any excess. This includes zips and rubber exit gaskets for headphones, a much less rigid exit is by the slits providing access fr items too.
This is the most stylish belt on the market for those who want to look good and feel good.