Description
FEATURES:
Extra feature! ROTATING WASH DRAIN BASKET- easy to wash and drain (one handed).
6 Different cutting heads with cuter container box.
Comfortable ergonomic handle can be controlled with one hand, free one hand.
Non slip non scratch feet enables easy safe cutting.
Magic (Almost!)
You can soak and wash vegetables and easily rinse off after cutting. For example removing of starch from potatoes.
Pour boiling water over and safely drain!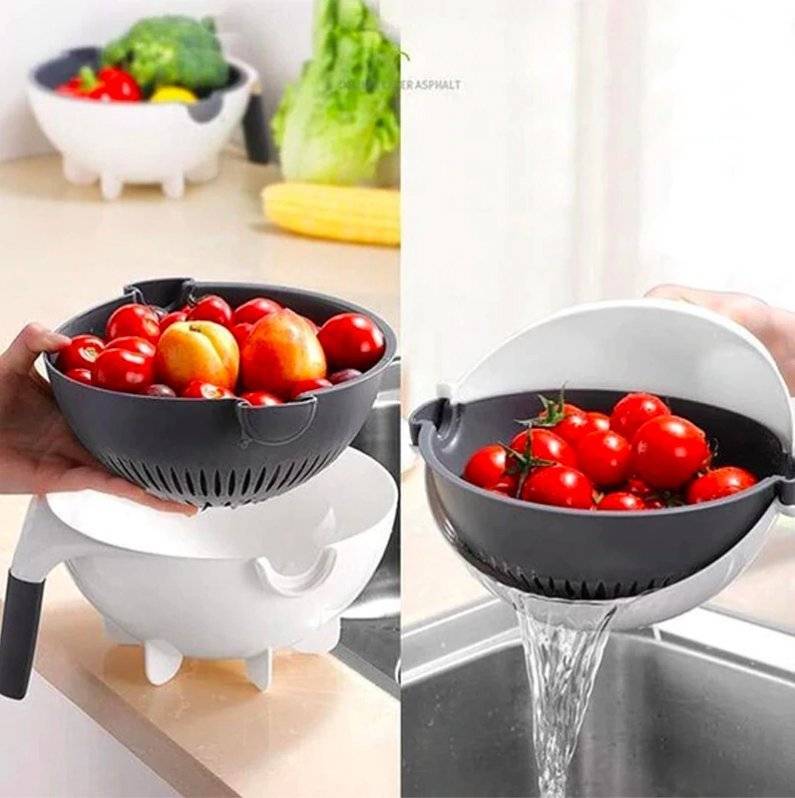 Multifunction vegetable slicer with rotating drain basket