The ORCA Stand Up Inflatable Paddleboard Kit | Inflatable Travel SUP Kit
£599.00
The ORCA is an excellent all round iSUP (Inflatable Standup Paddleboard). The Orca handles just great very easy to ride for beginners and is also very stable. This a recommended board for beginners to get started and serves you beyond intermediate with it's unique design. If you are experienced and pack a few pounds (up to 140 Kg) this board can still perform for you.
Why this board beats the rest
It's sleek nose allows for less resistance and extra glide making it ideal for long distance SUPs- in short it takes less effort to move it.
It has a larger than most boards volume making it very user friendly with a slightly reduced length of 10'2 to allow greater performance in waves without sacrificing its stability.
Volume is 280 L which supports weights of 140kg. This allows for two people easily to ride the board making it perfect for families and beginners. It also makes it perfect to bring your dog (or cat?)!
Designed in Britain for all round conditions and abilities.
Lightweight for easy lifting & carrying (9.2 kg fully inflated), the kit is 15Kg all in.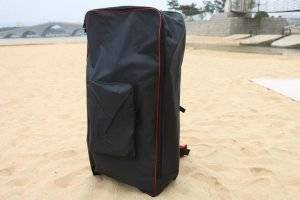 Fusion Technology, High Pressure range up to 25 psi, Double Layered, UV and temperature resistant materials.
We ship (with love) from the rocking south surfing coast to your door! 🏄
Shipping Times
2-3 days for mainland U.K. 🇬🇧
5-10 days Europe 🇪🇺
Any questions about your purchase or the Orca just jump on the chat..
16 in stock
Buy 2 and get a 5% discount!!!