Description
Hairdressers Love It
Mums NEED It!
Send us your review on the post >> HERE << to get your exclusive money off store voucher (verified purchases only).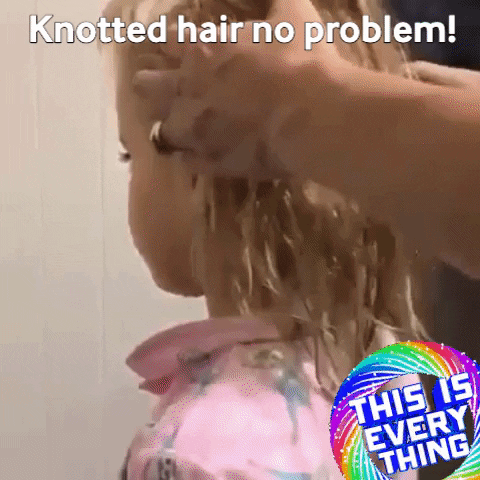 Function Design and Features
✅ Detangling Hairbrush – Not only do the boar bristles work in harmony with the longer nylon prongs with soft ends massaging the scalp essential oils can be worked through more efficiently.
✅ Vented For Blow Drying – Brush is vented for faster drying with a blow dryer- also the brush stays cool.
✅ Curved & Oversized Head – This curved hair brush has a larger than normal head with a designed curved shape. Optimum contact points and angles are created to ensure the brush doesn't pull and is EASY!
✅ For All Hair Types – It can be used by both boys and girls regardless of hair type. Fine hair can take advantage of the boar bristles stimulating natural hair oils, while thicker hair is also easy work by the WONDERBRUSH. 
The curved design means that a percentage of thongs are into the hair as it is pulled through
A rubber grip helps your hold through thick hair.
A magnetic end allows it to be hung under metal shelving.
The hairbrush design consists of longer prongs and shorter prongs (bristle) that do 2 jobs simultaneously. There is a larger brushing area than a tangle teaser and this brush is better! Faster especially on damp hair- but works terrific on dry tangled hair as well.
Specifications:
Materials: Resin, Nylon,  Natural Pig Bristle
Measurements: 25cm/9.84″ X 7.5cm/2.95″ X 5cm/1.97″
Weight: About 93g