*NEW* Professional Meat Tenderizer Stainless Steel Needles
£15.95
Ideal for..
Beef- Tenderising and infusing sauces
Pork- Excellent at cracklin and evening out the cooking
Poultry and Fish- Inject sauce into the meat and even out cooking
This meat tenderiser also scores/pierces the surface allowing the cooking flavours to be absorbed easier. The meat will cook faster and more evenly too. You could achieve a similar effect by scoring with a knife but it would take much longer this texturizer also tenderizes tough cuts.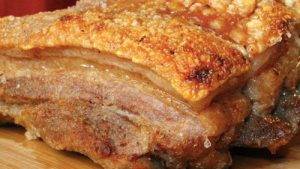 "I have long wondered how to get the skin of pork super crispy in the Chinese style. While researching some recipes this type of gadget was mentioned as a means of piercing the skin to achieve this, along with a salt crust. … I can't fault anything about this purchase at all! (free delivery too!)"
2 in stock
2
items left in stock at this price.
FREE SHIPPING Sale ends when stock is out or timer hits zero.
>>MULTIBUY SAVINGS ON THIS<< BUY 2 GET 10% OFF BUY 3 GET 20% OFF