Description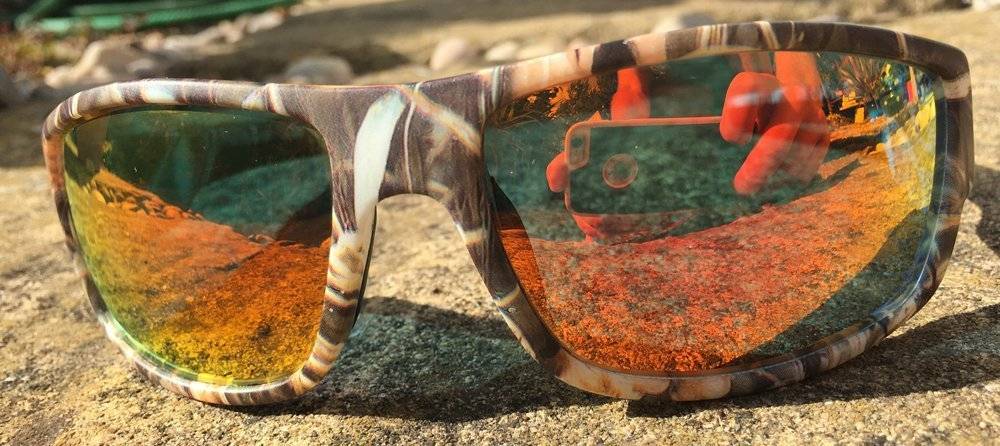 Designed to fit in with the outdoorsman's style with a camo design yet striking lense color choices. Make someone you love happy (You?) with a pair of these.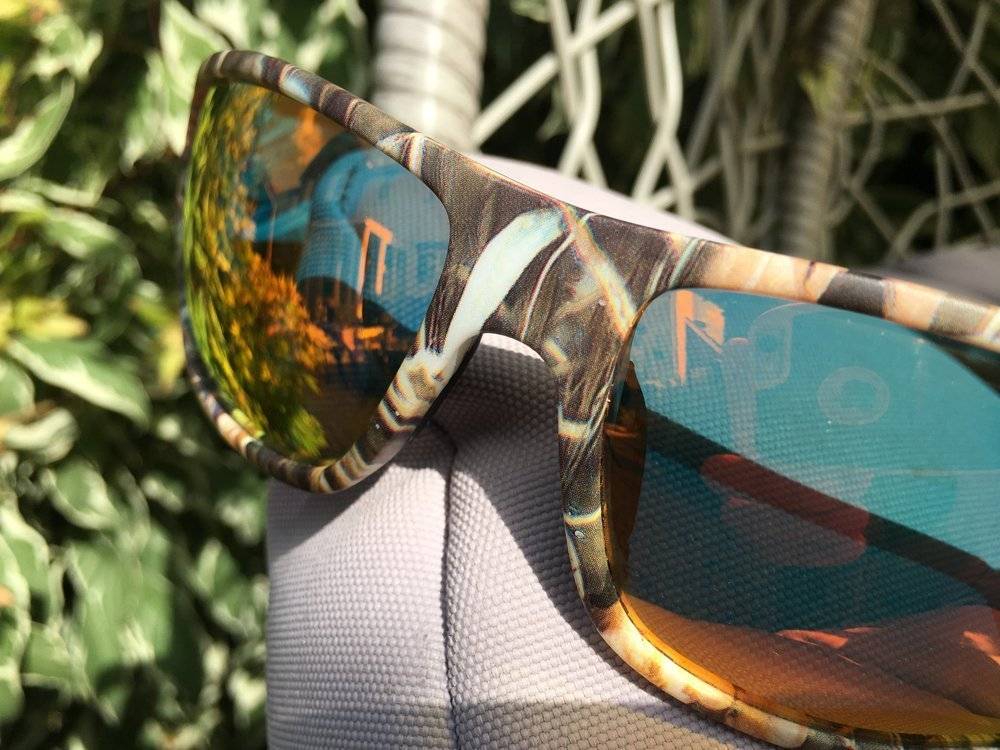 The fit is so good on top of your head as around your eyes anyone on a boat in a stiff wind won't fear.
Rubber inserts on the arms give the perfect amount of grip for hold vs fast maneuvering.

Superb outdoor sunglasses from Style Review who are making a reputation for stylish and functional sunglasses that won't break the bank. Variations of body design and lens colour with UV 400 protection. Lightweight polarized and functional.
Rubber Nose Inserts and Inside Coloration Detail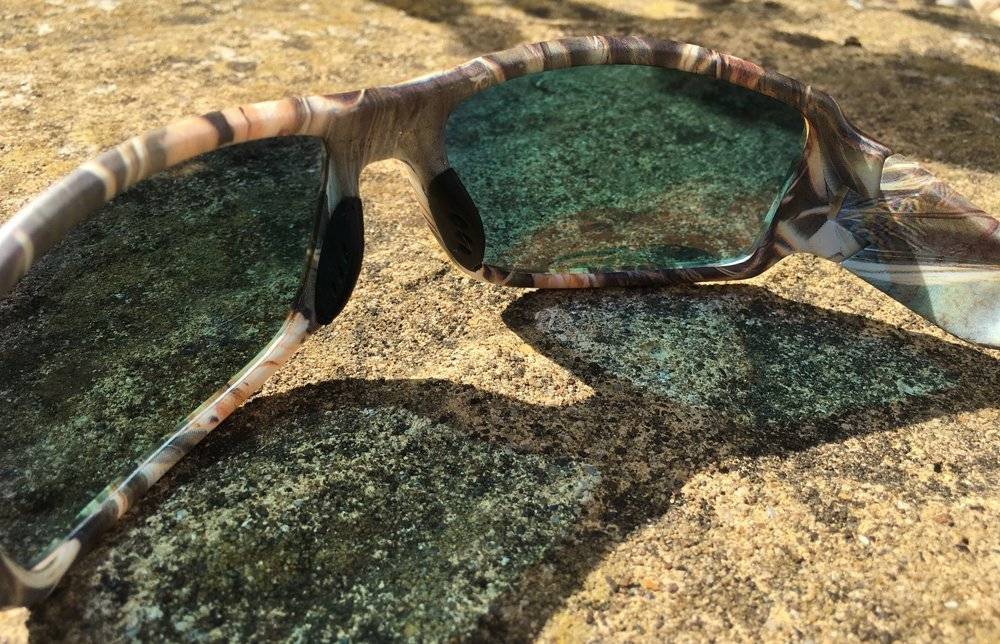 Features:
UVA 400 Tested and approved
Designed by outdoorsmen for your kind of work
Variety of lens colour
Super Lightweight
Unisex
Fits a variety of head shapes
Super rubber inserts provide comfort for extended use
Matt Finish